Fall/Winter 2020 Cover Artist
Rachel Femminella was kind enough to design and paint a cover for our Fall/Winter 2020 issue.  The final watercolor is a compilation of some of her photos.  Her whimsical composition paired with warm tones and colors is a true reflection of Rachels's endearing personality.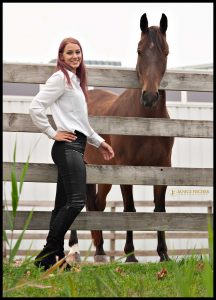 In Her Own Words
I've always had a passion for art and horses. I grew up drawing and painting horse images. While growing up, people used to tell me I either need to do something with animals/horses or I need to take my art to the next level and do something with it.  Hah! 
I've been at Bravehearts a little over a year and it's probably the best thing that has ever happened to me. I was in a very unhappy spot in my life and desperately needed a change. Out of the blue I found out about Bravehearts and things have just been great since. I started as a volunteer and am now full time.
I love spending quality time with these amazing horses, it's something I've always dreamed of doing.  I love working hard to give them the best life they could have and always enjoy helping people out as much as I possibly can.  Hopefully, someday I can take all the knowledge I've learned here and have my own farm!
I haven't done much with my art professionally, but I do it for fun. I was asked by The Midwest Equestrian to design their Fall/Winter cover and was honored.  I take a lot of photos and thought I would do a compilation of several images for the cover.
That's pretty much a summery of who I am. I have a very simple life, ha, but a passion for art, animals, and love working hard. I'm exactly where I want to be as it makes me happy.
Rachel's Process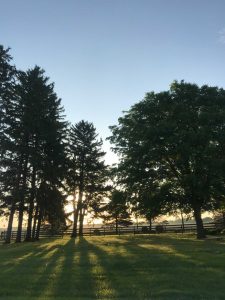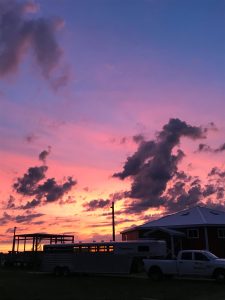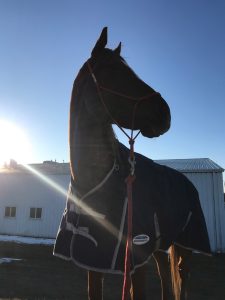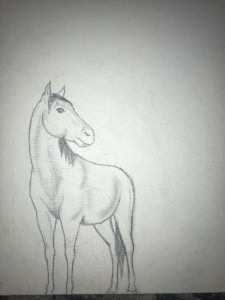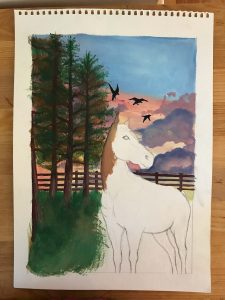 THE FINAL!